Did you know?
I offer this entire course for free when
you
place a 100PV order in the Wellness Store and join the Loyalty Rewards program. You get access for to the entire course, replays, lives, community, etc. for as long as you are ordering your wellness products, as well a library of classes to support you. On your second month's order you'll also get a free diffuser! I'd be happy to make a recommendation to get you started based on what you need currently (just message me
here
). Have a look at the
Wellness Store
to see what interests you, or you can click above to message me for my favourite starter bundles. Make sure my sponsor and enroller ID #16513296 are put in your account and I'll give you access to this course once your order is placed (please don't get stuck here - ask for help if you need it and let this be easy). This payment option is what I highly recommend if you are wanting to press the easy button on your holistic wellness while creating a lasting shift in your mind, body and spirit.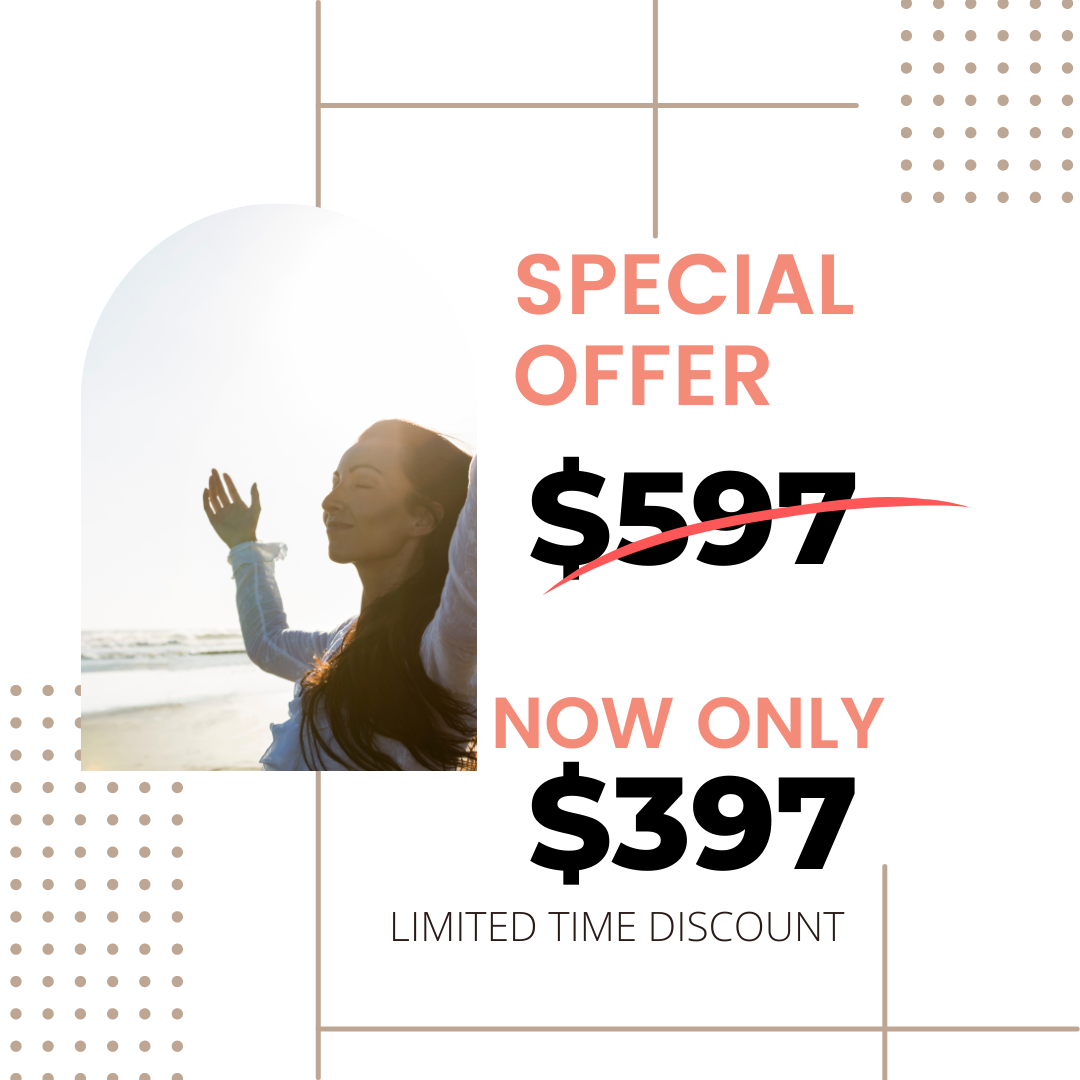 Here's how we will transform your well-being over the next 7 weeks!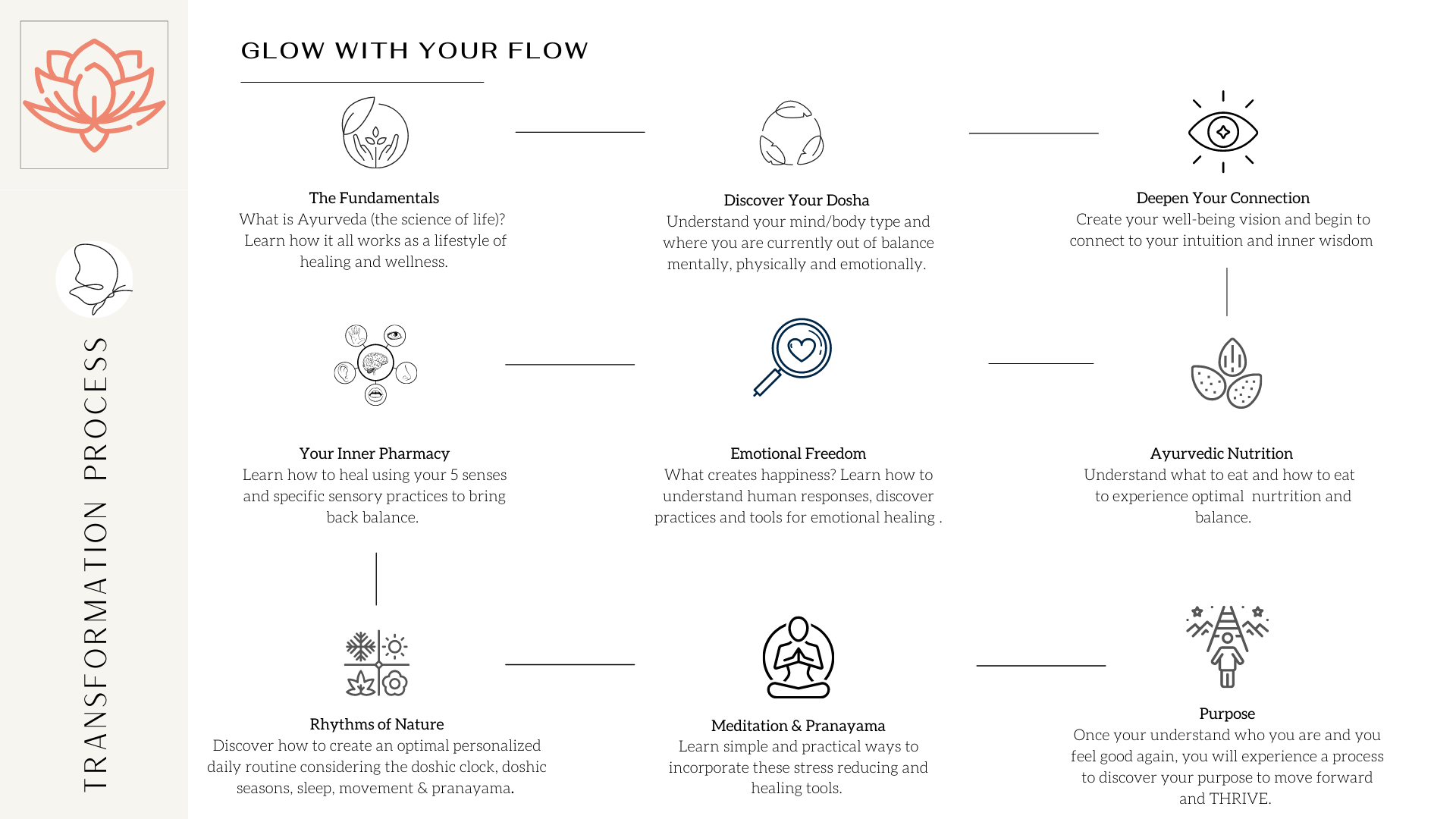 Along with easy to understand video modules to watch at your convenience, you will be able to connect LIVE with me during a weekly group call.
You will also get, all the bonuses:
Full access to the UNLEARN course – 4 lessons to help you see things in a new way, release what's been keeping you stuck and open the door to all that is possible for you!
and...

I've created these 5 custom emotional freedom technique tappings scripts to shift your energy quickly:
Calm Anxiety & Overwhelm
Love Your Body
Embrace the Real You
Overcome Fear
Live with Ease and Flow
plus...

As a graduation gift, you will get a 45 minute 1-on-1 call with me to get guidance wherever you need it most for you mind, body & spirit. Let's create a wellness plan!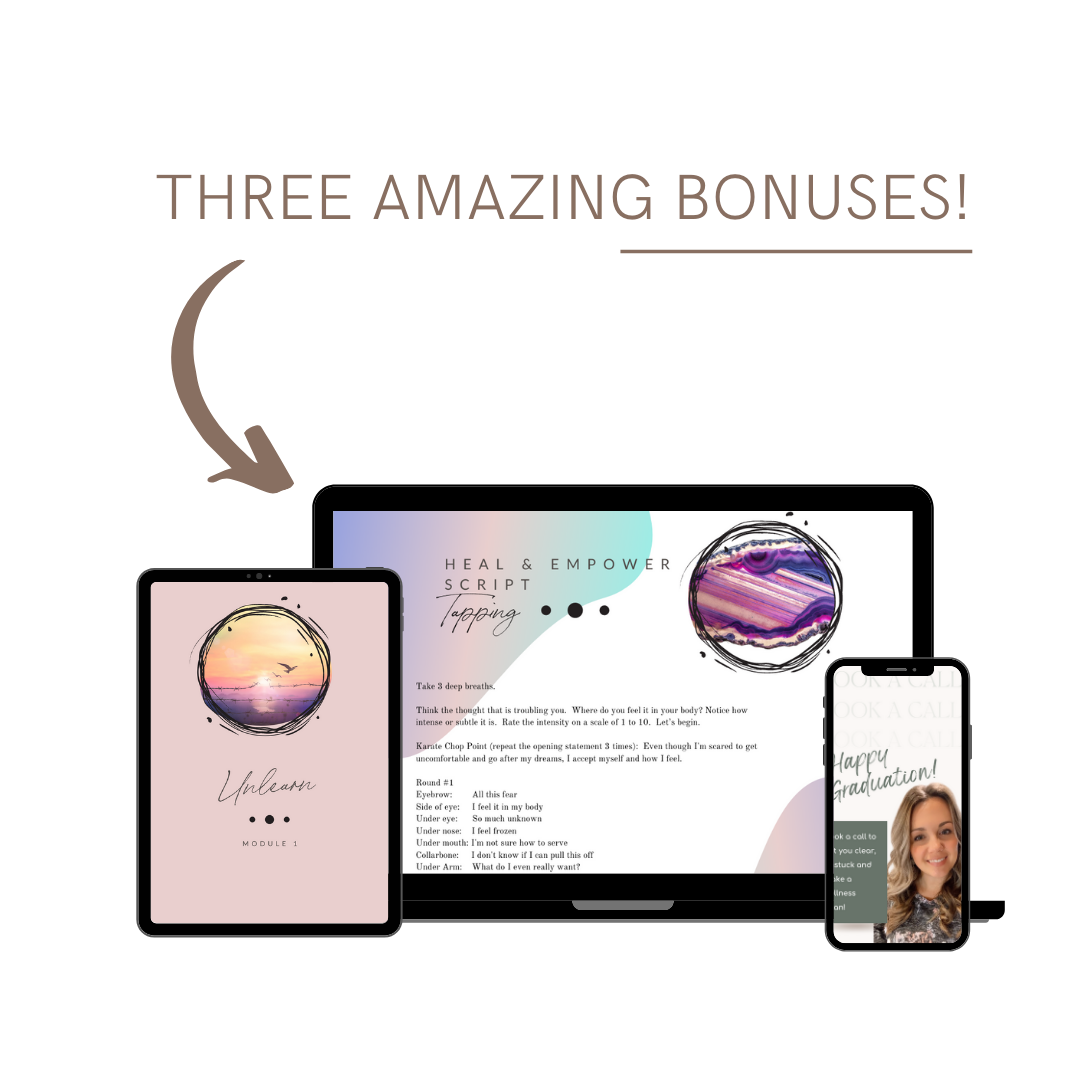 AND student handouts, worksheets, recipes and more!
Complete your purchase and I'll see you inside!
It's time to burn BRIGHT!