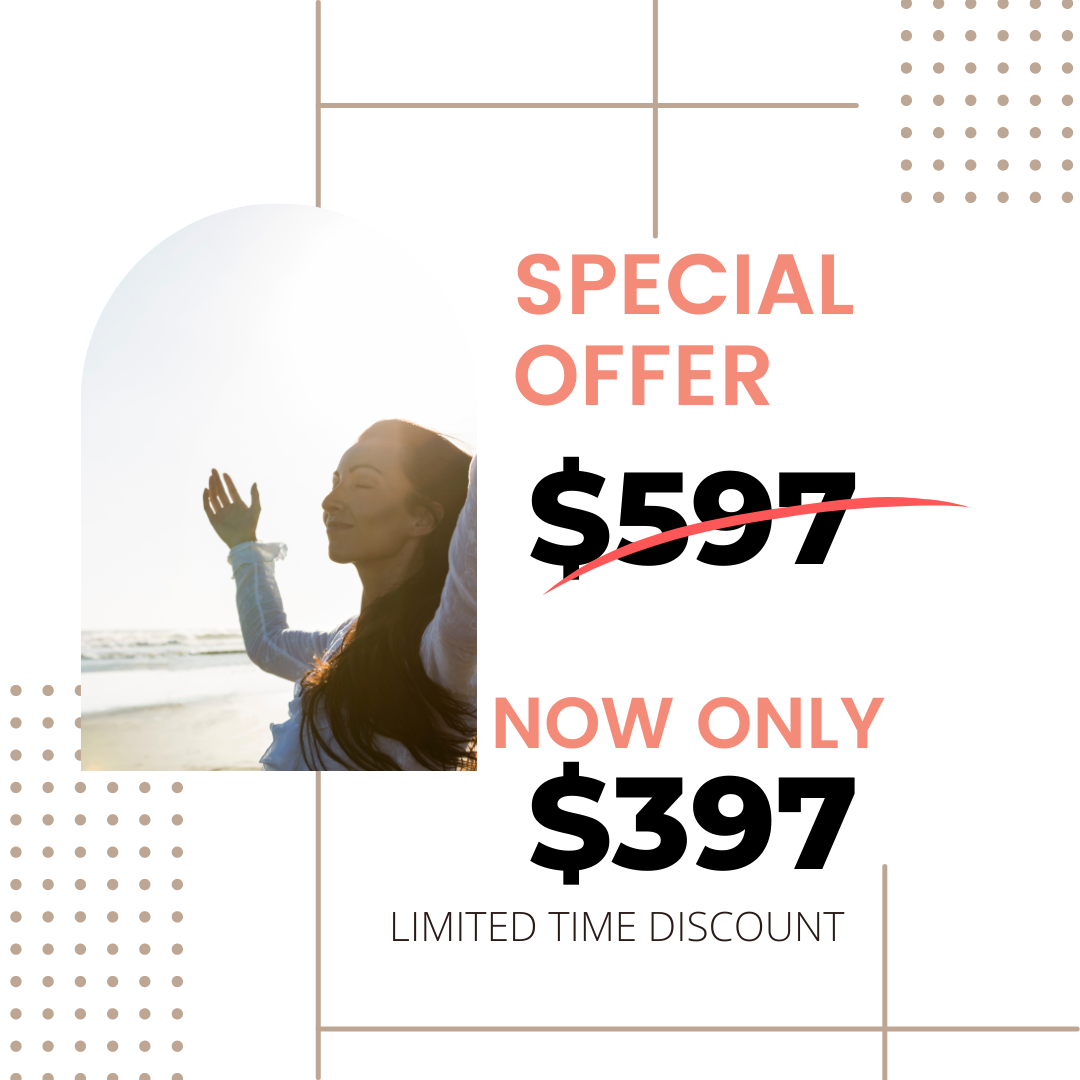 Here's how we will transform your well-being over the next 7 weeks!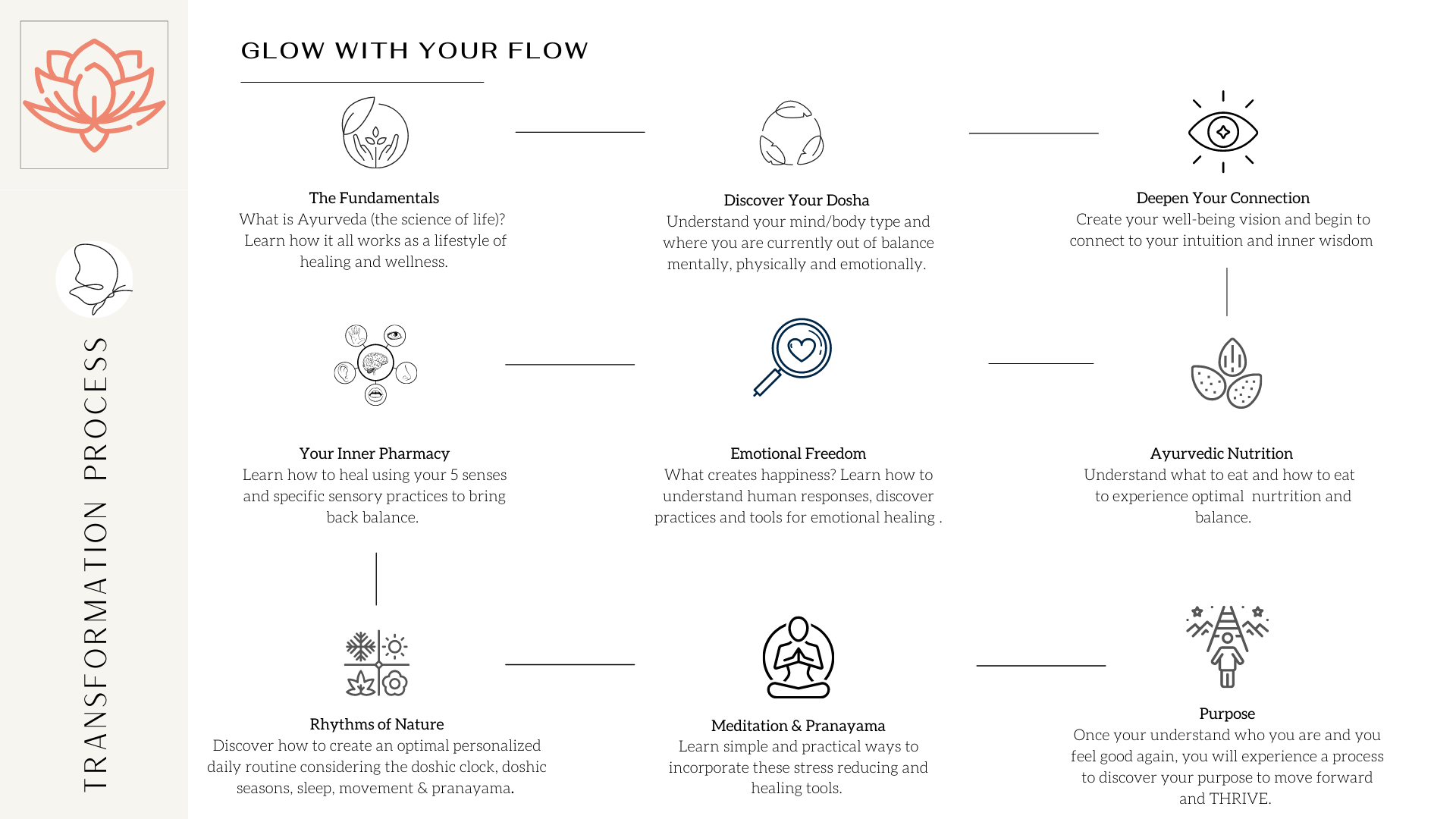 Along with easy to understand video modules to watch at your convenience, you will be able to connect LIVE with me during a weekly group coaching call.
You will also get, all the bonuses:
Full access to the UNLEARN course – 4 lessons to help you see things in a new way, release what's been keeping you stuck and open the door to all that is possible for you!
and...

I've created these 5 custom emotional freedom technique tappings scripts to shift your energy quickly:
Calm Anxiety & Overwhelm
Love Your Body
Embrace the Real You
Overcome Fear
Live with Ease and Flow
plus...

As a graduation gift, you will get a 45 minute 1-on-1 call with me to get guidance wherever you need it most for you mind, body & spirit. Let's create a wellness plan!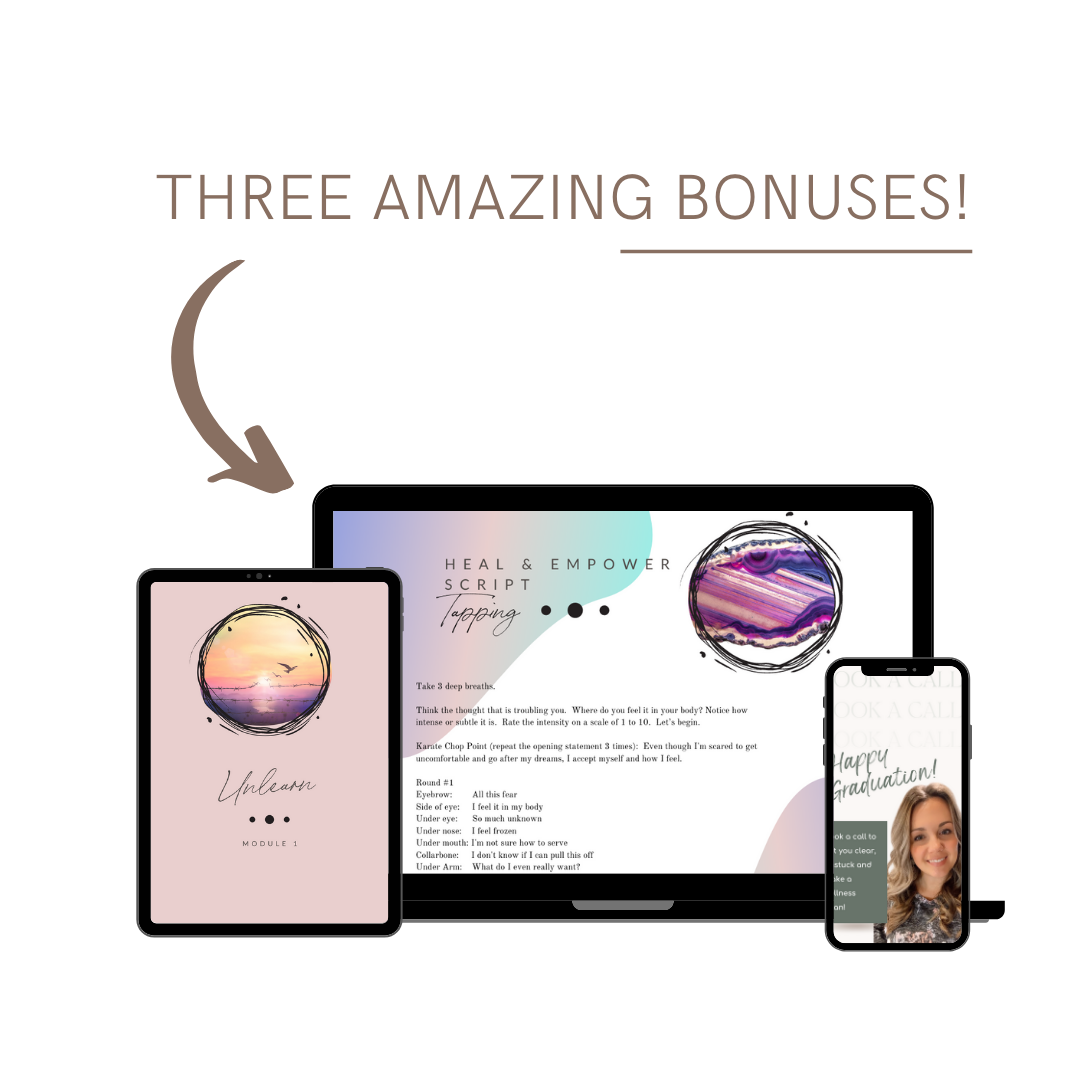 AND student handouts, worksheets, recipes and more!
Complete your purchase and I'll see you inside!
It's time to burn BRIGHT!